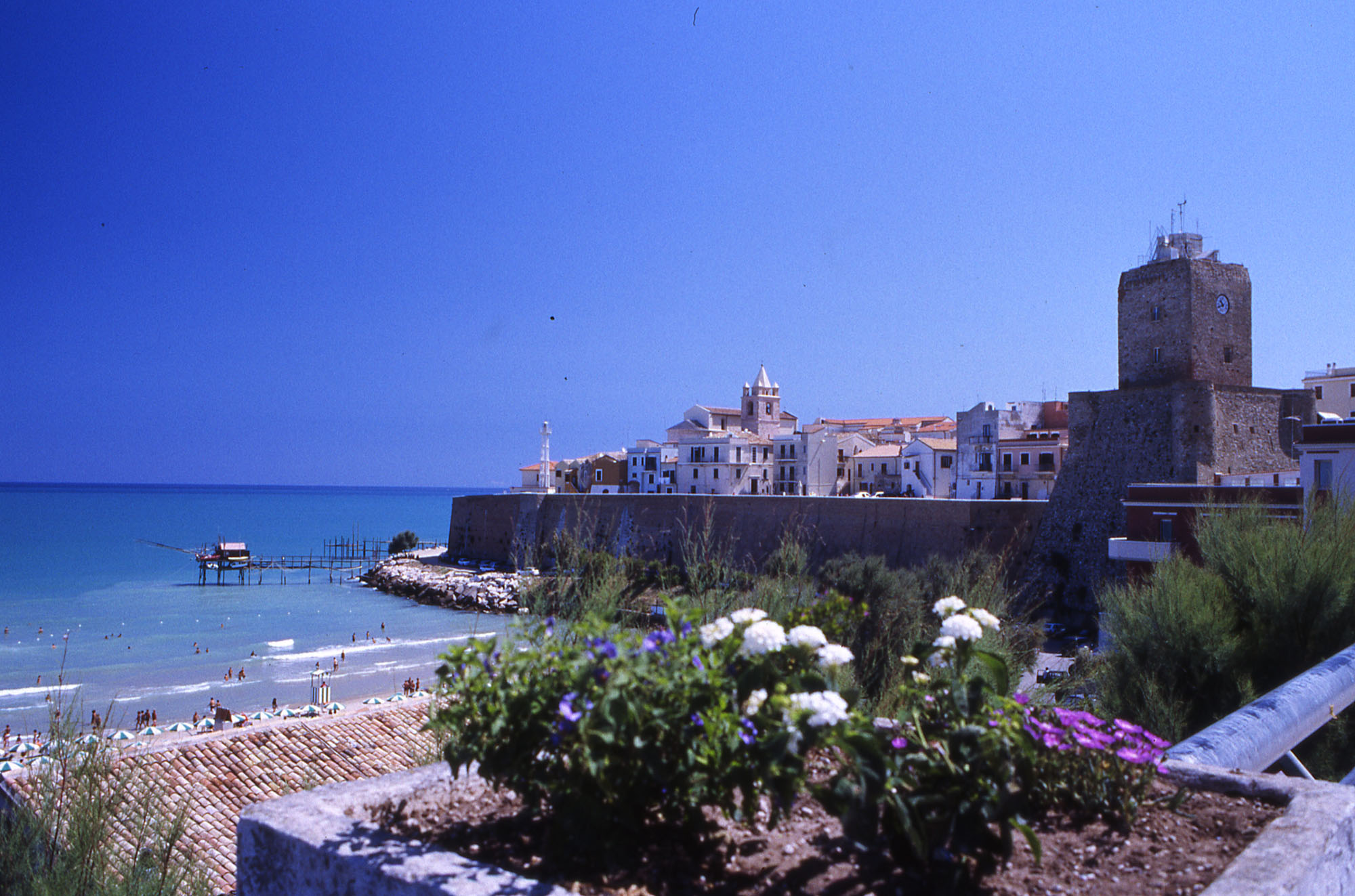 Perched on a small rocky promontory, the old village of Termoli, which many say remember the shape of a heart other than a fist, juts out into the Adriatic sea, almost natural tendency towards the horizon , where the east can be seen, in on a clear day, the outline of the archipelago of Tremiti.
The village dates back to V century: the city lived within the walls that enclose the old country until 1847, when King Ferdinand II of Bourbon authorized the Termoli to build outside the walls. These few data to understand how much history and how many lives have passed in the old village.
The village looks like a tangled labyrinth of narrow, winding streets , including the famous Castle Vico II -among the strictest in Europe- who gather around the cathedral , as if to take advantage of every square meter to the small space available. The main church is a distinguished monument of Romanesque art with over 900 years of history to tell, that has kept unchanged for centuries with its splendor the colors of light stone in its construction and the blue sea of color that fills every corner.
There is an interesting example of the village of Bishop Thomas Giannelli lived in Termoli in 1765 : "His tour, which forms the shape of a circle, is approximately 300 steps. We live with anguish 1400 citizens, while the poor people, who form the largest part, no matter how large the family, does not usually have more than one or two rooms, in which there is the donkey, the pig and what he needs. The city was surrounded by walls and step by step there were towers you can still see a building that has the shape of the Castle ".
Since 1765 many things have changed and now more than ten years has started the architectural restoration and enhancement of the village. Today seems like a case where the actual buildings refurbished, but always in perfect style with the village, preserve the history of centuries. There are two inputs to enter the village one on the north side, at the foot of the Castle, and one on the port side.
It characterized by an arched doorway and the tower of the Belvedere where you can admire the view of the harbor and the beach south of Termoli.
(Source : Company of Stay of Termoli )